ABOUT PEAK COFFEE
Peak Coffee is the brain child of Sean and Kristine Edwards, global coffee entrepreneurs.
Providing speciality coffee, retail and wholesale, our coffee beans are sourced from the best farms and roasted locally in Port Macquarie, NSW. Our coffee farm in India supports over 200 families, and is used in our famous Daily Ritual espresso blend. We are truly "crop to cup". 
We currently have five hospitality venues focused on quality and fresh ingredients, along with service with a smile. Supplying over 200 wholesale businesses, we are proud to share our hospitality to both locals and visitors.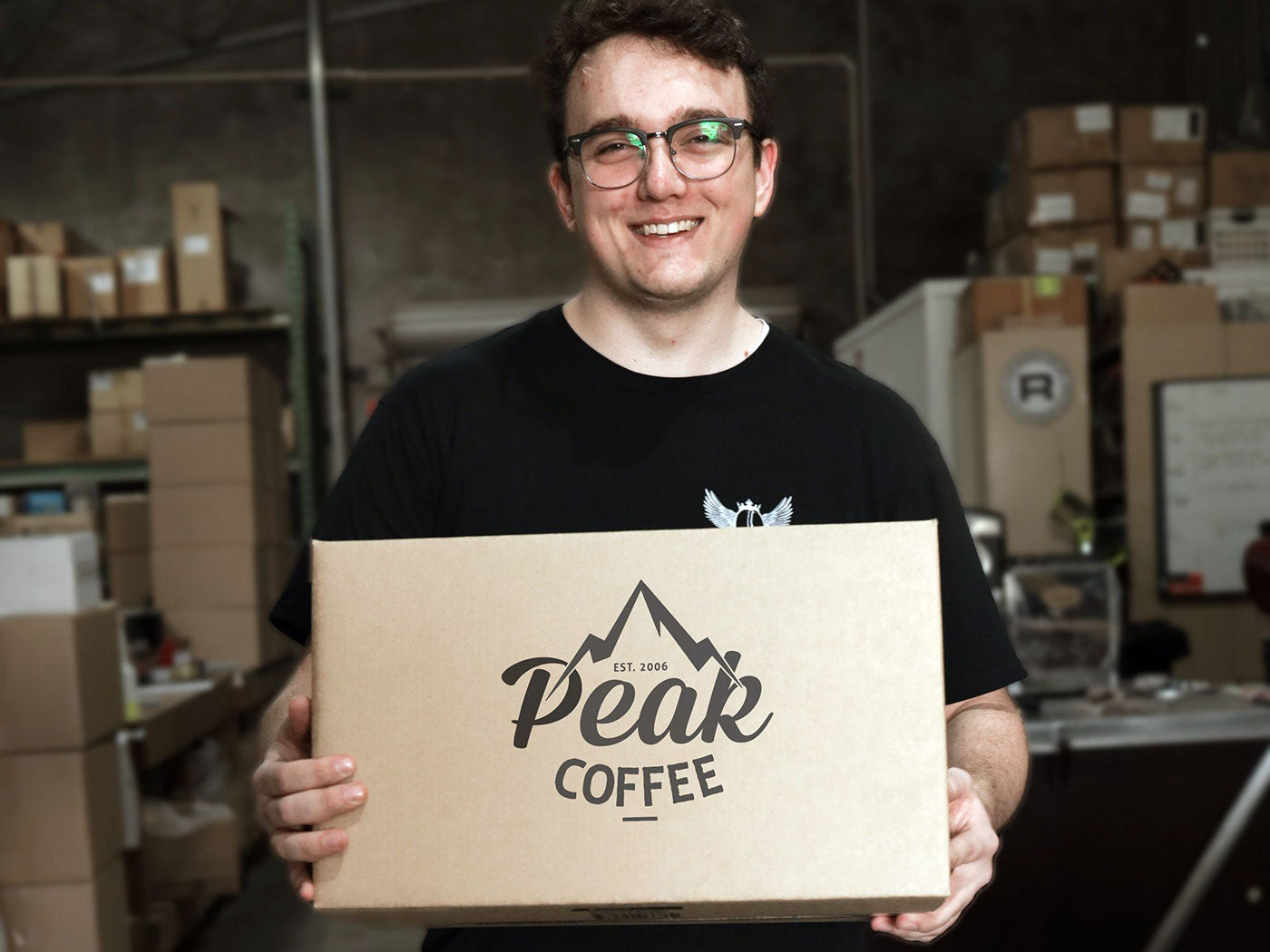 CONTRACT ROASTING
Looking to grow your business? We offer the best wholesale coffee, along with extra services to help you grow your business.
MORE INFO
Carly "Trix" Best

⭐⭐⭐⭐⭐
Fantastic service, friendly staff and incredible coffee. Great range of coffee gear for making a brew at home and the best fresh roasted coffee range.
Best coffee in Port for coffee lovers.

Jessica Maldonado

⭐⭐⭐⭐⭐
I was first given Peak coffee beans as a Christmas gift and have been hooked ever since! I order Peak Coffee online (because I live 6 hours away) and the quality of these beans are just crazy good! I've tried other roasters in NSW and the flavour is just not as good as Peak. 100% my favourite roaster.

Tom Davidson

⭐⭐⭐⭐⭐
The best coffee in town, for beans, cold brew and espresso. Try the flight of coffees in the cafe or buy the fresh roasted single origin.